Janet E Johnson has numerous years in online marketing and speaking. She started her online career in 1998 selling products on eBay. Since then, she has transitioned into her social media specialties of Facebook, Pinterest, Content and Video Marketing. Janet works with a wide range of clientele ranging from large international brands to small, independently-owned businesses. You can find out more at her website www.JaneteJohnson.com.
In addition to speaking several times per month locally and nationally, she regularly hosts webinars and Face-book Lives. Janet is also the creator of her own online social media courses training courses, Social Strategies 101 and FB Contests Made Simple. She believes in sharing current information.
Her combined background in social media and her love of teaching, helped her launch her 2-year-old podcast, Business Growth Time, which was recently featured as one of the Top 25 Social Media Podcasts by Report Garden.
Coming from a background in education, Janet believes in and regularly participates in continuing education for herself, always staying on top of the social media ever-changing trends, then applying the latest, best practices with her clients, audiences and students.
Brings high energy and fun to your event
Teaches current strategies
Inspires sales teams to take action

SPEAKING TOPICS
Facebook Video Strategies
Gain leads and sales for your business with Facebook video
Facebook Ad Strategies
How to reach your target audience
Content Conversion
How to create content that resonates with your audience & converts
Pinterest Marketing
How to use Pinterest for Brand Awareness & Sales
What attendees are saying…
"Janet went into the stratosphere with her presentation!"
"Opened my eyes and mind to the power of video!"
"She clarified the steps I should take."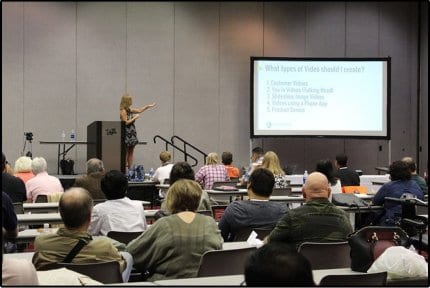 To Book Janet for your next event or workshop, please contact
Email: janet@janetejohnson.com Tel: 612-221-6941
Website: JanetEJohnson.com
Podcast: BusinessGrowthTime.com
What are people saying on Social Media?