Blogging, Branding, Connecting with Others, Facebook Ads, Facebook Marketing, Product, Productivity, SEO, Social Media Marketing
brand, competitors, facebook, facebook ads, facebook advertising, Facebook fan pages, facebook insights, Facebook Strategy, social media
Use Facebook Insights to Spy on Competitors
This is a little known area on your Facebook business page inside the insights tab that can tell you a lot about your competitors. It can also help you find content to share simply. I believe this is a very under-utilized tool that can really help a business. In this post, I'm going to explain where to find this and how to use the 'Pages to Watch' tool inside your Facebook Page.
Go to your Business Page.
Click on Insights: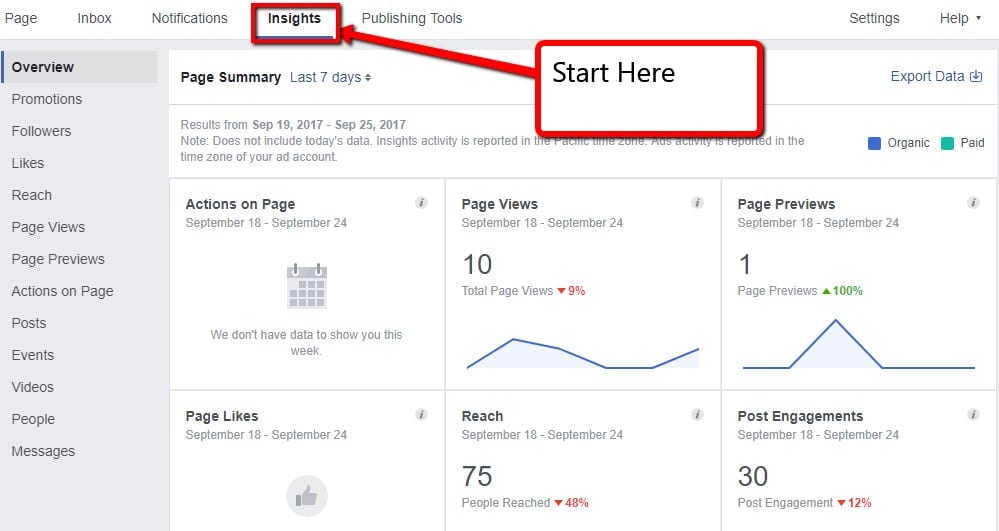 Scroll to the bottom of Insights to: Pages to Watch: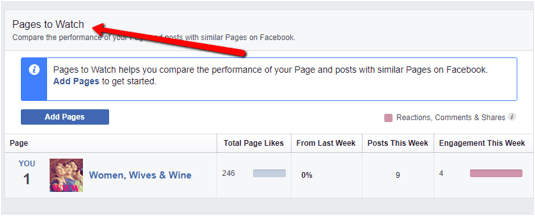 Click on the Add Pages Button:

Enter in search the name of a competitor's Page (This could also be a Page you may know that you want to emulate how they are managing their Facebook.)
Example below is a Page we know is doing very well with engagement and sales. It may be different audience, but we still want to watch what they are doing.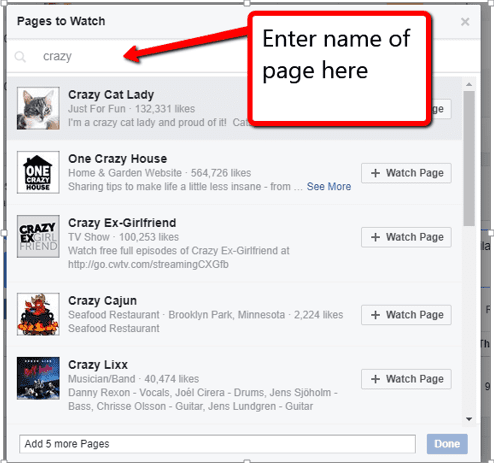 Click on Watch Page:
Now you will see 2 Pages. Your page and the one you entered.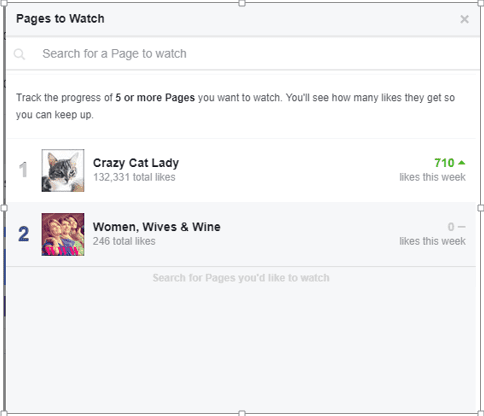 Add 4 more Pages for a total of 5 other Pages + Your Page – Click Done:
Now, under Insights -> Pages to Watch – You will see each Page's likes, growth, posts and engagement.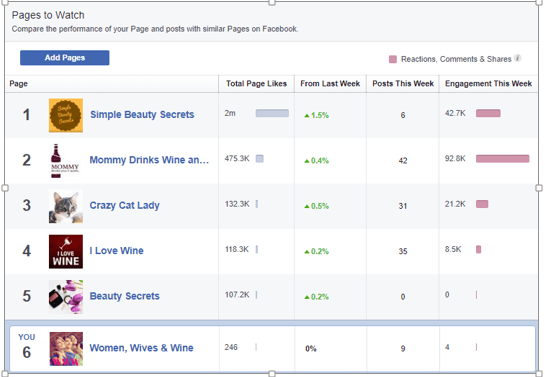 Why is this so cool and what does it tell you?
Let's break it down. If you know that one of these Pages is performing well, then you want to see what they are doing.
For instance, I know that 'Crazy Cat Lady' is getting actual sales on Amazon and their own products (I listened to a podcast about this page). What is that page doing different? They are in the middle with the amount of posts. They are averaging 4-5 posts per day. They have 21,000 engagement, which breaks down to around 600 engagement per post. Their posts seem to be working!
With the amount of engagement they are getting, I like to look at it as a percent of engagement to likes too. Their % of engagement per likes is approximately 16%. (Engagement divided by # of likes on Page) The # seems small, but the average Page, without ads, is lucky to get 4% reach. This has 16% engagement.
Let's look at 'Mommy Drinks Wine'. This Page looks like it has a ton of engagement, but it is also a bigger Page. So, we need do divide the engagement by the # of likes. This make their engagement approximately 20%. That is very good engagement!
Let's go a step further.
What else can you do with these Pages, other than watch how they are performing? Curate their content over to your Page
How to Curate Content from these Pages
Click on one of the Pages Pictures and it will open up their posts: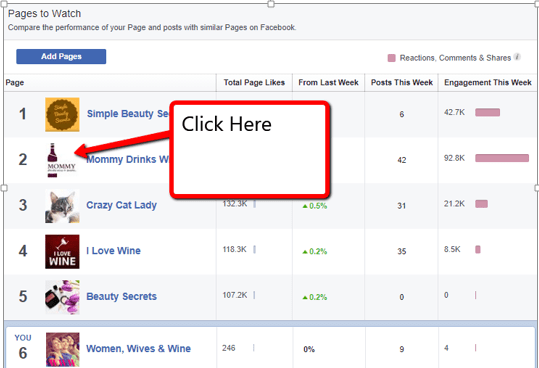 Find a post from them that will resonate with your audience and click share: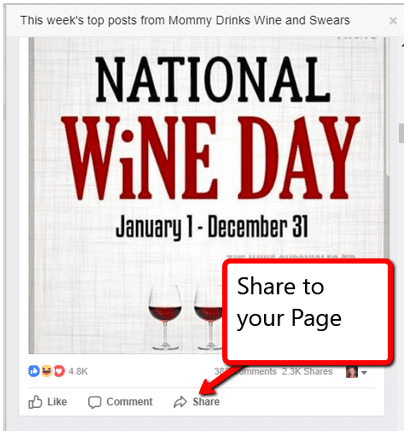 In conclusion, the 'Pages to Watch' tool can help you use Facebook insights to spy on your competitors and help you curate content. I'd love to hear how you are using it and if it is helpful to you!
The following two tabs change content below.
Janet Johnson
Janet E Johnson has numerous years in online marketing. She started her online career selling products on eBay in 1998. In her career, she has worked with both large brands and smaller businesses. Janet is the creator of the online social media training course, Social Strategies 101, hosts a podcast, Business Growth Time, and has been featured on Social Media Today, CNN, Entrepreneur, Smartbrief, Inbound.org and NISM.
Latest posts by Janet Johnson (see all)
Comments
comments